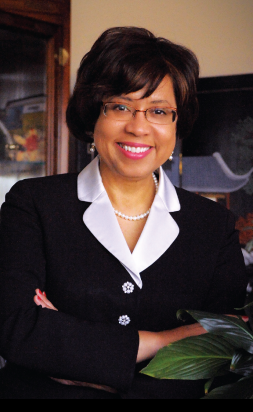 R
honda Hunter is Chief of the Juvenile Division of the Dallas County District Attorney's Office. Ms. Hunter is a Board Certified Family Law Specialist (Texas Board of Legal Specialization) with three decades of experience handling cases involving termination of parental rights and juvenile delinquency. Ms. Hunter spent over 30 years in private practice prior to her appointment by District Attorney, Faith Johnson, as an Administrative Chief of the 50 staff-member Juvenile Division.
Rhonda Hunter currently sits in the American Bar Association House of Delegates, is a member of the ABA GPSolo Womens Caucus and is a former member of the ABA Diversity Center.
Ms. Hunter is past course director for Dallas Bar Association's Implicit Bias seminars, DBA Diversity Summit, Dallas Minority Attorney Program, School to Prison Pipeline programs; and is a frequent speaker and lecturer on trial skills, probate, marital property, CPS issues, child support, diversity and media relations.
In 2016 and 2017, Rhonda Hunter was named by Dallas CEO magazine as one of the Dallas 500: the Most Powerful Business Leaders in Dallas-Ft.Worth.
Rhonda Hunter graced the cover of the 2016 edition of Texas Superlawyer magazine and has been named a Superlawyer by Thompson Reuters since 2003.